Now complete! 
Despite some unpredictable weather causing delays to the final stages of construction, works are now completed and the revamped spaces are ready to enjoy! 
The $8.6M redevelopment was jointly funded by Whitehorse City Council and the Commonwealth Government's Community Development Grants program, from which Council received $1.5M. 
A highlight of this project is the new roof that has been constructed over the outdoor courts and spectator seating, transforming the area into an all-weather venue. The outdoor courts have also been upgraded with an acrylic surface, providing better traction, as well as new and improved lighting. 
Sportlink is used and loved by the community and many sporting groups. These upgrades will allow for extended hours of play and enhance both player and spectator experience. The new courts can accommodate a wide range of sports and activities from basketball, netball, skating and even roller sports. 
Other key elements of the redevelopment include: 
Basketball rings and line markings on two of the outdoor courts 
Landscaping works 
Improved drainage 
Environmentally sustainable design elements, including 300 solar panels on the existing stadium roof and rainwater harvesting 
Upgraded emergency management infrastructure inside the facility 
Sealing of the gravel car park between Sportlink and Livingstone Primary School 
Interior works were underway by April 2022 and the renovation of the outdoor courts began in July 2022. 
The redevelopment of Sportlink supports Council's Recreation Strategy 2015-2024 and Whitehorse Health and Wellbeing Plan 2021-2025, and was highlighted as a key opportunity in the Whitehorse Indoor Sports Feasibility Study. 
Try out the new outdoor courts with some friends or your sporting group by making a booking online, or by calling 98477111. You can also book out the indoor courts and multi-purpose rooms.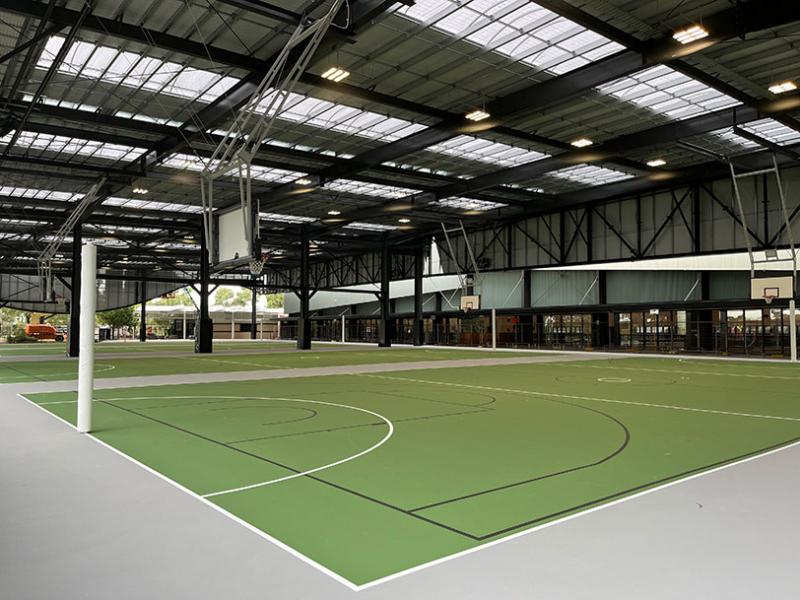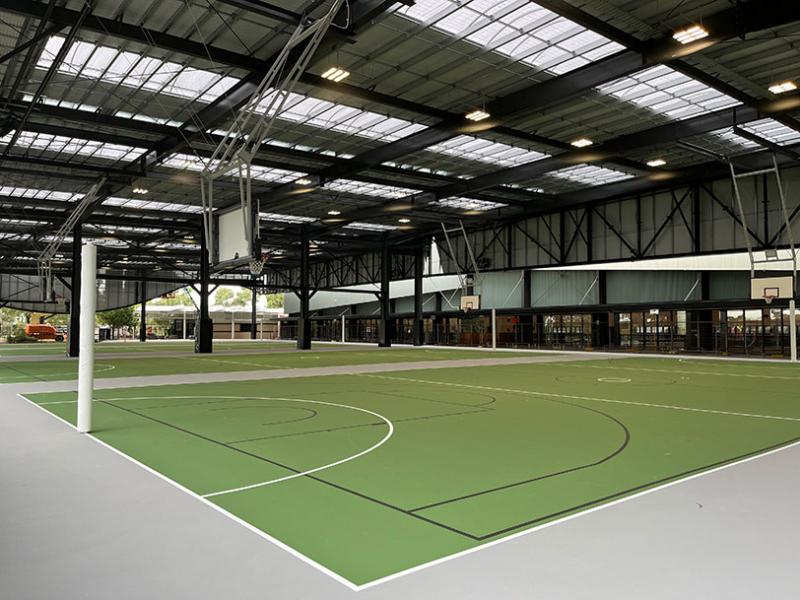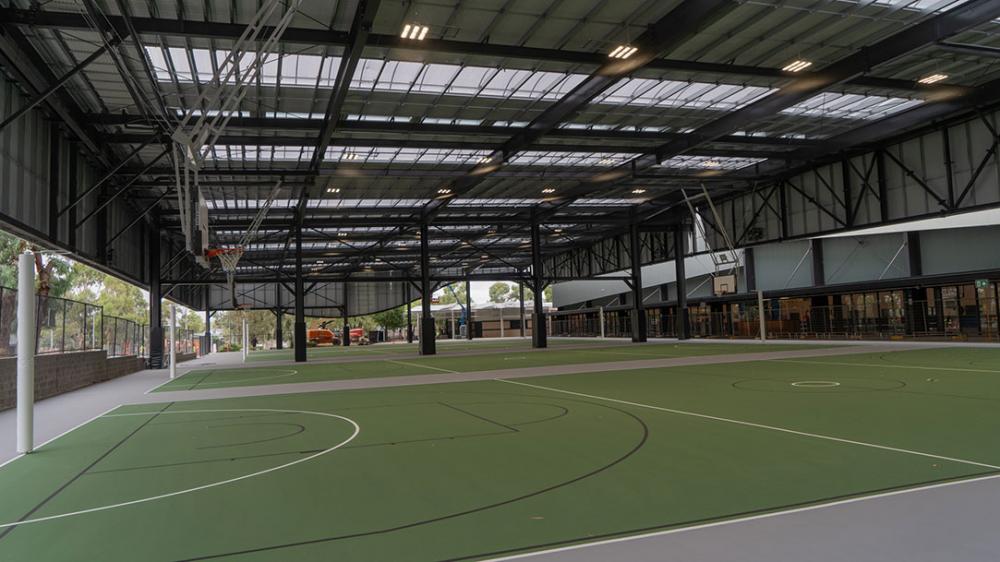 Netball ring with electronic scoreboard in the background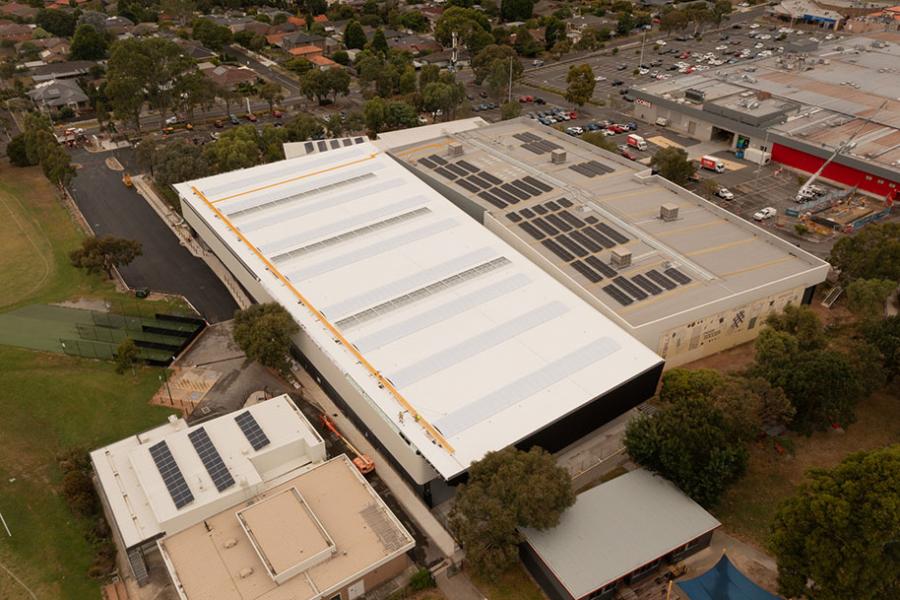 Overhead view of Sportlink with redeveloped section and solar panels on indoor courts roof